Blessing Health System issued the following announcement on Jan. 6.
The first patients in the region with a common, yet serious heart valve condition known as aortic stenosis, have been treated recently using a new procedure at Blessing Health System called Transcatheter Aortic Valve Replacement or TAVR. Blessing is the only healthcare provider in a 75-mile radius performing the TAVR procedure.
The condition
Aortic stenosis is a narrowing of the aortic valve opening. Stenosis occurs when a valve stiffens due to damage, scarring or deposits, and subsequently has trouble opening. Because the valve is unable to open completely, the heart muscle must work harder to push blood through the valve.
Although some people have aortic stenosis as a result of a congenital heart defect called a bicuspid aortic valve, this condition more commonly develops during aging as calcium or scarring damages the valve and restricts the amount of blood flowing through the valve.
Symptoms of aortic stenosis include a heart murmur, breathlessness, chest pain, pressure or tightness, fainting, or a noticeable decline in activity level.
Jeffery Cook, MD, interventional cardiologist, Blessing Physician Services, says the condition can be missed because its symptoms are also associated with other conditions.
"It's common to hear patients say. 'I've had a murmur for a long time but no one has thought anything of it.' By the time we see them, they are very debilitated, very short of breath, passing out, that sort of thing. And, lo and behold, they have severe aortic stenosis."
Aortic stenosis mainly affects older people - beginning after age 60, but often does not show symptoms until ages 70 or 80.
The new treatment option
Treating aortic stenosis requires replacing the malfunctioning heart valves. For many years that had to be done during surgery. Some people are not candidates for surgery due to other health conditions. TAVR is a minimally invasive procedure, during which a new heart valve is placed via a catheter using X-ray guidance.
"The valve device deploys without having to stop the heart," said John Arnold, MD, cardiothoracic surgeon, Blessing Hospital.
"The advantage of TAVR is that it is minimally invasive compared to a surgical aortic valve replacement. For patients who may not be a good candidate for surgery, TAVR can be an option for them to improve their health and quality of life," said Amy Bates, APRN-AGACNP, Valve Clinic Coordinator, Blessing Health System.
Patients who undergo TAVR can be released from the hospital in two days, compared to 4-5 days for those who undergo surgical valve replacement.
The TAVR procedure is performed by Drs. Cook and Arnold. Valve Clinic Coordinator Bates assists the patient with arranging for the testing needed before TAVR and with any needs the patient may have after the procedure.
Click here or more information on TAVR.
Original source can be found here.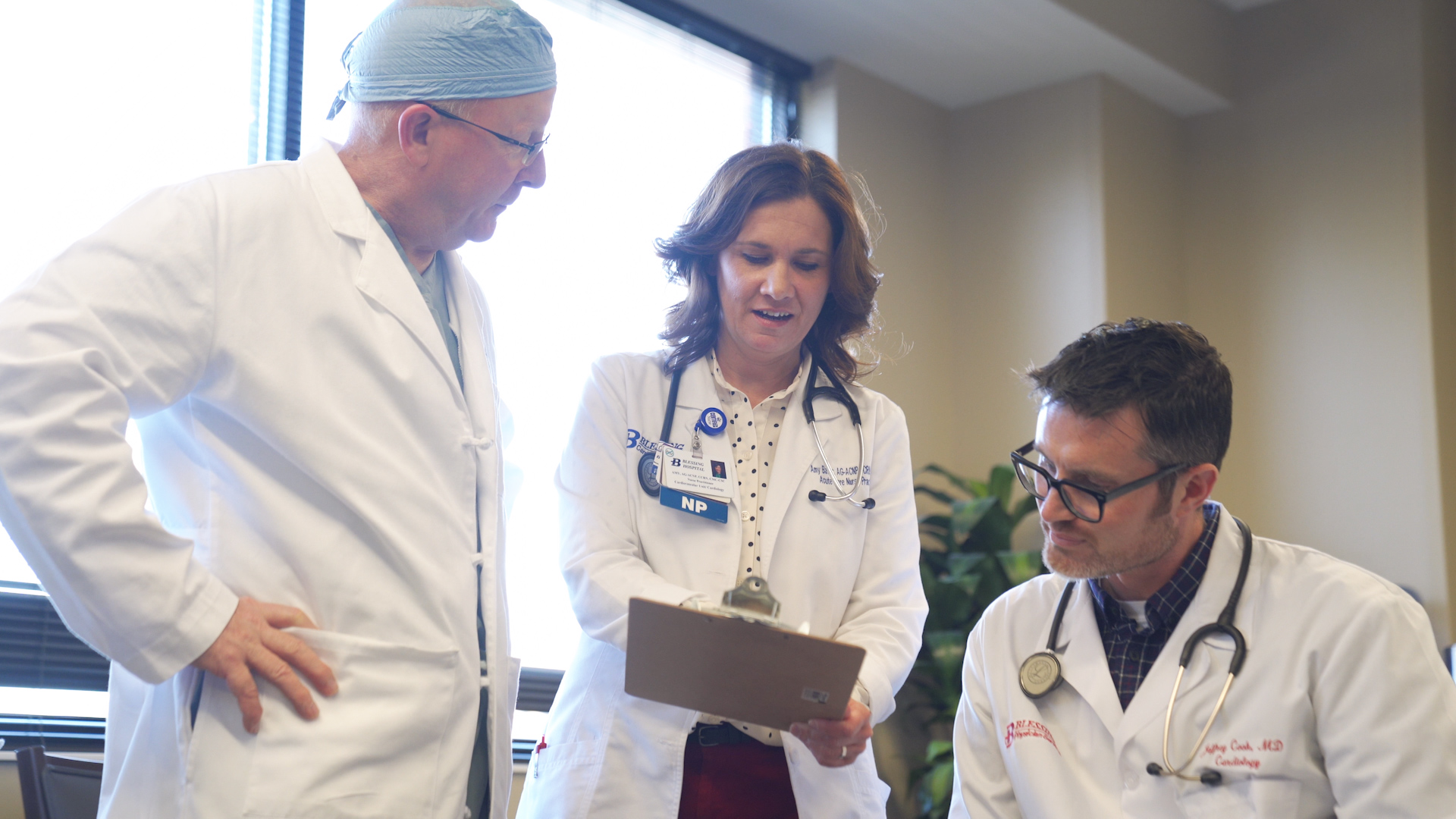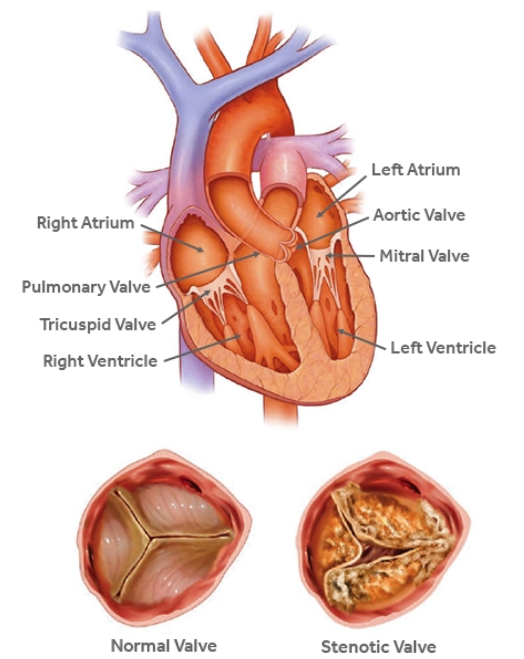 Source: Blessing Health System