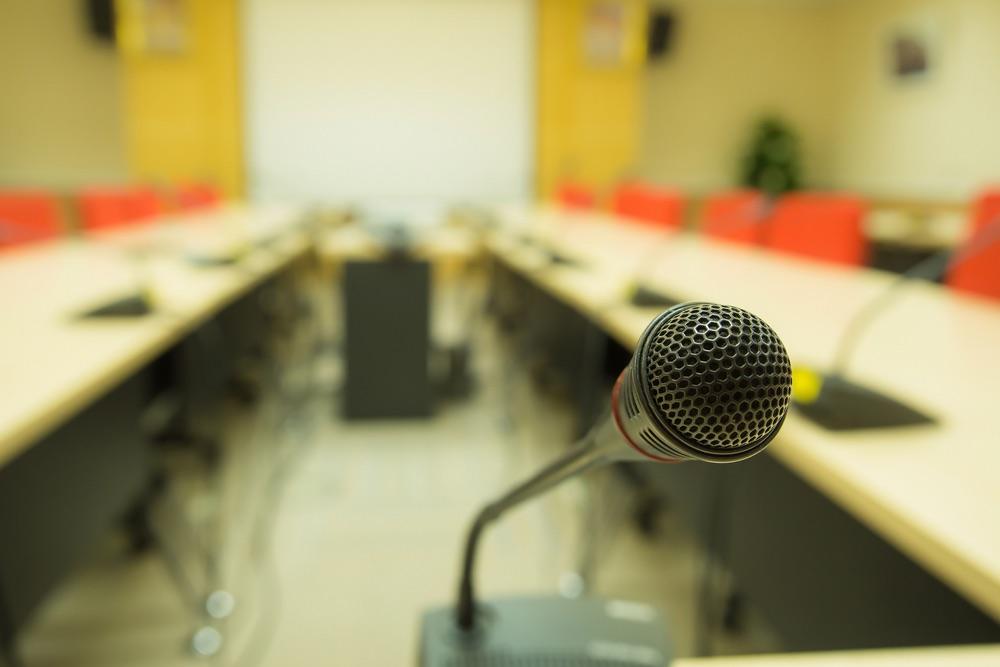 Central Community Unit School District 3 Board met Oct. 17.
Here is the minutes provided by the board:
The Board of Education met at 6:30 p.m. on October 17, 2019, for their regular meeting at Central High School located in Camp Point.
Following the prayer and pledge, President Marlow called the meeting to order and introduced guest Val Flynn from Zumbahlen, Eyth, Surratt, Foote & Flynn who presented the 2018-19 District Audit. Our summary profile score was 3.9 out of 4.
The board approved the Annual Financial Report.
President Marlow asked if there were any questions and/or comments from the public. Hearing none, the meeting continued. The current agenda was approved.
Action by Consent Agenda
The following was approved as presented:
 September 19, 2019 Board Meeting Minutes
 Approval of October Bills
 Treasurer's Report
Committee Action Items
Building
 None at this time
Policy
 None at this time
Finance
 The tax levy will be presented at the November board meeting.
Curriculum
 The Curriculum Committee met on October 10. Items of Discussion:
 CES: Attended Illinois Reading Council
 CMS: Alignment of Testing – so we can see specific growth on students  CJHS: RTI Math
 CHS: SAT Incentives so that students recognize importance of testing
Old Business
 None at this time New Business
 Epi-pen Letter of Indemnification was presented to the board.
 Mrs. Smith reported on funds that were invested to help generate more revenue.
 A "thank you" note was read from Marty & Carrie Cook for the wind chime sent for Marty's mother's funeral.
 Acknowledgment of Students:
-Alanna Edgecomb & Grace Branch auditioned for ILMEA District Music Festival
-Natalie Dearwester won the championship at the girl's WCC Golf Meet at Westview.
-Terry Goldenstein & Hayden Stoneking were selected to attend the 2019-2020 Youth Leadership Academy through the University of Illinois Extension.
-Logan Tullock was named September Senior of the Month at Central High School.
Superintendent Report
 Parent teacher conferences will be on November 7 (4-8 p.m.) and November 8 (8-noon)
 Teacher observations are in progress.
Administrator Reports
 Principals presented their building reports and School Improvement Goals for 2019/2020.
Eric Stotts – Central Elementary School
 Oct 4 – Fire Drill observed by Camp Point, Clayton, Central Adams, and Golden Fire Departments who then presented to PreK – 2nd graders for Fire Safety Week
 Oct 23– 1⁄2 Day SIP for Trauma Training / Dismiss 11:15
 Oct 31 – Halloween Costume Parade at 1:30 PM and Fall Parties following
 Nov 4 –PTO Meeting
 Nov 7th and 8th – PT / Student-Led Conferences
Goal:
 Second grade students' math scores will increase by 7% from 50% on or above the Fall norm to 57% on or above the Winter norm.
 Second grade students' reading scores will increase by 8% from 37% on or above the Fall norm to 45% on or above the Winter norm.
Chevi Ingalls – Central Middle School
 Oct 18- PTO Fundraiser Kick-off
 Oct 21 thru 25 - Mini Relay Pumpkin Fundraiser
 Oct 32 - SIP Day Dismiss 11:15
 Oct 25 - Positive Panther Party
 Oct 25 - Report Cards go Home
 Oct 30 - ATA Martial Arts Presentation
 Oct 30 - Ag in the Classroom
 Oct 31 - Fall Party
Goal:
 Eighty percent of the 3rd grade general education classroom at Central Middle School will be fluent in multiplying numbers to 100 by the end of April 2020.
Wayne Krus – Central Junior High School
 7th/8th Special Education class has been selected to be part of the #KidsNeedMentors program. They are paired with author, Sarah R Baughman. Her first published book is
The Light in the Lake. On September 23, the students were able to Skype with Mrs. Baughman. She talked about the writing and publishing process. The students were able to ask her questions. They have scheduled another Skype visit for the end of October.
 High school band members Katie Kindhardt, Justice Cobern, Maddie Krus, Andrew Krus, Grace Atwood, and Delaney Cassens have recently been working as mentors to members of the 5th grade band program. Once a week, the 5th grade band students meet with these mentors and work one-on-one, or in small groups, on different exercises in their method book!
 The IRC received $500 from Becky Long to purchase new books – Marlee Long helped Ms. Degee order books from Amazon - we were able to get 56 books!!
 The IRC received $247 from the PTO to purchase new books - we were able to purchase 26 books from Amazon!!
 5th & 6th grade color contest winners for September were Tate Eicken and Zada Burton.
 Instant Arts Grant: The 5th and 6th grade classes were awarded $700 to have local artist Rebecca Butler as a guest artist during the week of October 15th-19th. Rebecca led the students through the step-by-step process of making a small dish out of wet clay.
Goal
 Create a Response to Intervention Plan for CJHS
Martin Cook – Central High School
 Brooke Barlow and Delaney Cassens are working to develop a railroad safety presentation to present to 3rd and 4th graders as part of a grant from the Adams County Health Department. Brooke and Delaney will also use this project as part of their FCCLA service project for this year.
 2019 Homecoming Court:
o King & Queen: Haley Beckman & Logan Tullock
o 1st Attendants: Cydnee Houston & Clayton Boehler
o 2nd Attendants: Natalie Dearwester & Jaxon Mueller
o 3rd Attendants: Aideen Orr & Collin Sally
o 4th Attendants: Morgan Olson & Marcus Bunch
o Junior Attendants: Grace Atwood & Brody Waddill
o Sophomore Attendants: Macie Reuschel & Cooper Neastea
o Freshmen Attendants: Megan Schwengel & Dean Hibbert
 Oct 23 -SIP half day dismiss 11:30
 Oct 25 -Report Cards sent out
 Nov 7 and 8 -Parent Teacher Conferences
 The high school sponsored a blood drive for the
Red Cross on October 1st. Another drive is being tentatively planned for early December.
The Red Cross provides a $500 scholarship for the years that we help sponsor a blood drive.
GOAL(Math Dept)
 Achieve the average level SAT Math score for ALL nation-wide SAT test takers.
STUDENT GOAL
 Have 75% of the Sophomore and Junior class link their PSAT scores to KHAN Academy and complete their individualized educational plan as determined by KHAN.
Executive Session
 Held at 8:38 p.m. and returned to open session at 9:00 p.m.
Personnel Addendum
Resignation of Staff
| | | |
| --- | --- | --- |
| Employee | Position | Effective Date |
| Tiffany Churchill | JH Head / HS Assistant Softball Coach | 10/16/2019 |
Employment of Staff:
| | | |
| --- | --- | --- |
| Employee | Position | Start Date |
| Zach Owens | Assistant JH Boys Basketball Coach | 2019-2020 School Year |
Available Employee Positions:
Assistant JH Wrestling Coach
CJHS Habitat Sponsor
CJHS Scholastic Bowl Sponsor
CMS Para Professional
CJHS Head Softball Coach
CHS Assistant Softball Coach
The meeting adjourned at 9:01 p.m.
https://drive.google.com/file/d/1AjyuaFYeVOOpPb-ES9KdOPPZ5WUQVTrP/view