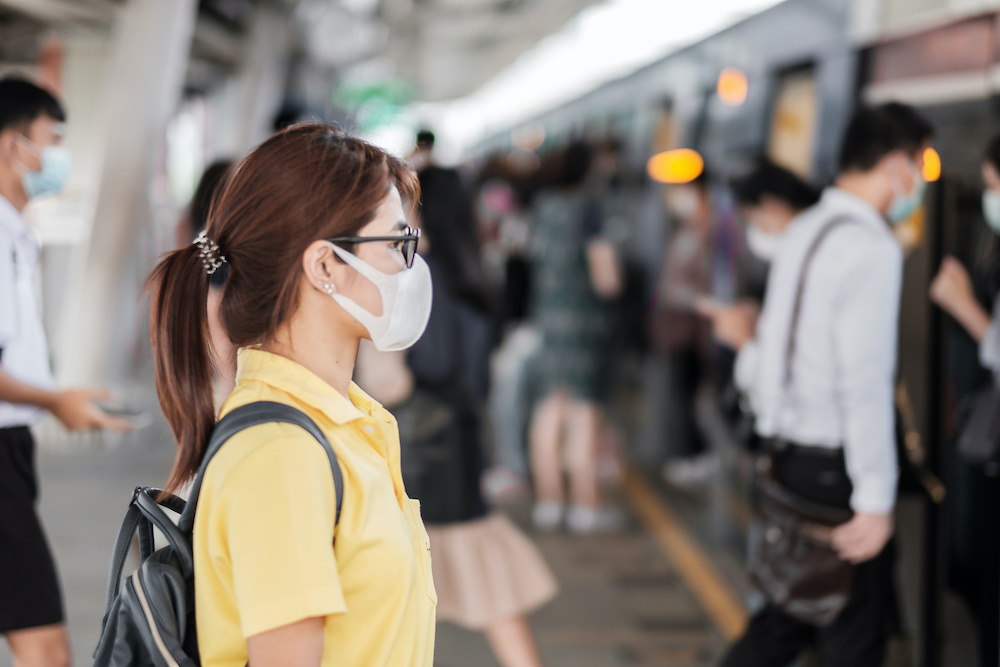 Adobe Stock
Blessing-Rieman College of Nursing issued the following announcement on March 17.
How Blessing-Rieman College & Health Sciences is preparing for Coronavirus
The health and safety of our students, faculty, staff and visitors are the utmost importance. We are continuing to monitor the situation and taking precautions to minimize risks.
The College is coordinating with the Blessing Infection Prevention team who are working with federal Centers for Disease Control (CDC) and the Illinois Department of Public Health (IDPH) to educate itself on the identification and treatment of the Coronavirus (COVID-19).
In response, the following measures are now implemented:
The College is closed to all non-esssential traffic until April 13.
Spring break is extended until March 23. Classes will resume, in online delivery only, from March 23-April 13. This will be reevaluated as new information develops.
Information regarding clinical experiences was delivered to students on Friday, March 20. Capstone students should contact their faculty.
All individuals wishing to enter the BRCN campus will be screened at arrival, and only essential visitors will be admitted. The east door will be locked.
Computer access will be scheduled in the college lab at 36th Street, only through Karen Peter. The computer lab at 11th Street (Room 114) is locked due to limited access at Blessing Hospital.
The HURST review, scheduled for March 27-29, will now be done online on March 30-April 1.
Access to the Blessing Health Professions Library is still available through the website.
Students should continue to monitor your email and emergency contact information for more updates.
You are expected to follow your instructor's guidance and be available on Blackboard during class or your scheduled clinical
It is crucial that you check your Blackboard messages and emails
Please let your instructor know immediately if you have connectivity issues
Accountability is crucial, you are still enrolled in classes, clinical or lab. These activities are continuing uninterrupted. Attendance will be monitored
Follow faculty guidelines regarding working with another student during a virtual simulation for clinical
You are expected to do your own work unless a group assignment has been given to you
Our goal is to ensure seniors graduate and juniors and sophomores progress to the next level with the high quality that BRCN has always delivered
Be mindful that all content may not be age appropriate for minors to see while you are attending class virtually. This might include videos or other discussion.
How Coronavirus spreads
Each of us is the first line of defense in reducing the risk for coronavirus. That's because its symptoms, transmission, treatment and recovery are similar to influenza. Coronavirus is spread from person-to-person by respiratory droplets, such as when someone coughs or sneezes. Both the flu and COVID-19 cause mild to moderate respiratory illness, though some cases have been severe. COVID-19 symptoms usually appear two to 14 days after initial exposure to the disease.
To help protect yourself, take the following steps to reduce your risk of infection from COVID-19, the flu or even the common cold:
Wash your hands frequently.
Avoid touching your face.
Avoid contact with others who are sick.
Cover your mouth with a tissue when you cough or sneeze, and immediately dispose of the tissue and wash your hands.
Stay home if you are sick.
This page will feature updated information as needed.
In the following links you will find more helpful information to reduce the risk for contracting COVID-19.
https://www.cdc.gov/coronavirus/2019-ncov/index.html
Original source can be found here.
Source: Blessing-Rieman College of Nursing